Is Karnataka chief minister Siddaramaiah playing vote bank politics by announcing his plans to celebrate 'Tipu Jayanti'?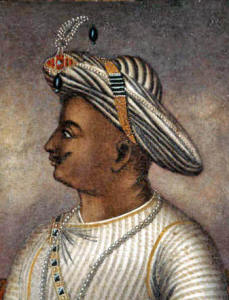 Siddaramaiah announced recently that "there has been pressure from various quarters" to celebrate the birth anniversary of the 18th century Mysuru ruler. "We have decided to take this into consideration and will announce the date shortly," the chief minister was quoted as saying by a new agency.
Reacting to the chief minister's announcement, BJP leader Suresh Kumar is reported to have said that Tipu cannot be considered as a person whose birthday should be celebrated by the government, claiming that the erstwhile Mysuru ruler had committed barbaric acts against people, including Kodavas in Kodagu district.
EDITORIAL: This news portal is of the view that the question of whether Tipu was a freedom fighter or a religious bigot should be left to the historians.
The chief minister should concentrate his energies on improving the law and order in the state, instead of giving scope for divisive elements in the Sangh parivar to polarise the society. There is a feeling that the Congress government has failed on the law and order front. The chief minister should focus his energies on tackling the increasing cases of rape of women and children in Karnataka, especially in Bengaluru.
Via  
http://www.dnaindia.com/india/report-move-to-celebrate-tipu-sultan-s-birth-anniversary-stirs-a-controversy-2046991