Two extraordinary individuals who went out of their way to face the challenges posed by the unprecedented floods and landslides which struck Karnataka's Kodagu (Coorg) district this August, have shared the title of 'Coorg Person of the Year, 2018'.
The winners are Kolera Zaru Ganapathy, chairperson, Sai Shankar Educational Institutions, Ponnampet, Kodagu, and Chennai-based industrialist Ashok Kumar Shetty, owner of Sincona Estate in Kodagu.
Kodagu's first news portal www.coorgtourisminfo.com promoted by journalist P.T. Bopanna picked these two persons jointly for the title of 'Coorg Person of the Year' after a poll conducted on behalf of the portal.
Unlike in the previous years, the Coorg Person of the Year is being shared by two persons this year. The year 2018 has been one of the most difficult years for Kodagu in living memory due to the unprecedented floods, death and devastation which ripped apart vast land masses triggered by landslides.
Under the circumstances, the choice for the Coorg Person title had to be from among those who played a critical role in reaching out to the victims of landslides. There were many people who came out of their comfort zones to rescue and offer help to the victims. The Kodagu district administration and Central government agencies played a crucial role in the rescue efforts in the initial days of the landslides. Zilla Panchayat member Abdul Latif from Suntikoppa donated one acre of land to build houses for flood victims.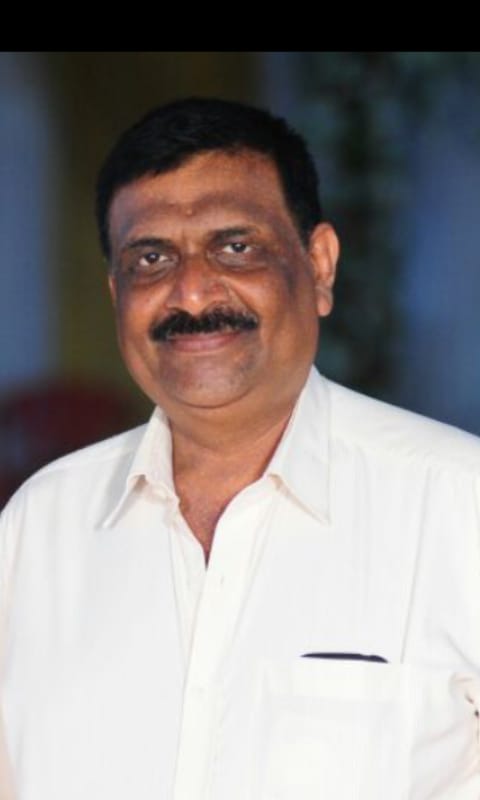 When educationist Zaru Ganapathy heard about the extent of the tragedy from one of his staff members stuck in his village following the landslides, he initially announced that he would take 25 students in his residential school. Gradually, parents of more children starting approaching him.
Speaking to this reporter, Ganapathy said: "Seeing their desperate condition, I could not say 'no' to them. Meanwhile, several NGOs and individuals came forward to provide uniforms, provisions and other requirements. A mere WhatsApp message listing out the requirements, received prompt response from donors."
Ganapathy said there were 130 students at present from the affected villages who are accommodated in the residential school. "We are giving them free education. We are ready to look after them for another three years. They are living with the regular boarders and eating the same food.  We have not segregated them."
The educationist deplored that Kodagu district administration which had initially promised to offer them help, went back on their word. He said the school has enough resources to manage during this academic year. "We may need financial and other help in the coming years", he added.
The second Coorg Person of the Year is Chennai-based Ashok Kumar Shetty, owner of Sincona Estate, on the Madikeri-Somwarpet state highway, near Makkandur.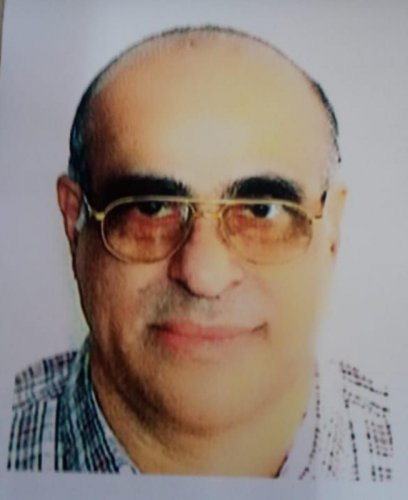 A 450 metre-long stretch of the highway was washed away due to landslides, forcing villagers and students to trek through hills to reach their homes. Taking pity on the plight of the villagers, Shetty offered nearly two acres of his land to the Public Works Department for restoring the highway link.
Considering the fact that around 40 acres of Shetty's own estate were damaged by landslides, his decision to part with the land for restoring highway connectivity, is truly an extraordinary gesture.
Speaking to this reporter from Chennai, Shetty said: "We have to help out our fellow beings. After all, we are not going to carry anything when we exit from this world."  
In the past, the winners of the Coorg Person title include, Dr Kaveri Nambisan, novelist (2005), Dr Boverianda Nanjamma Chinnappa, researcher and writer (2006), Moodera Jagadeesh, scientist (2007), Air Marshal K.C. Cariappa, environmentalist (2008), cricketer Robin Uthappa (2009), tennis player Rohan Bopanna (2010), retired Tamil Nadu IAS officer P.M. Belliappa(2011), technology innovator Vineet Devaiah (2012), birdman Dr S.V. Narasimhan (2013), squash champion Joshna Chinappa (2014), athlete M.R. Poovamma (2015), cartoonist Nala Ponnappa (2016), and Indian badminton player Ashwini Ponnappa (2017).