By P.T. Bopanna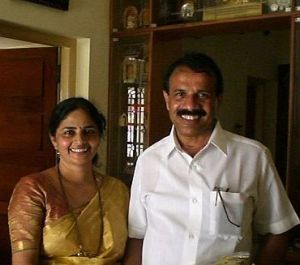 The 'Daty Express' between Mysuru and Kushalanagar is going to be a reality as the project has been earmarked Rs 677 core in the railway budget announced on Thursday.
This is a classic case of an unviable project being taken up due to political pressure rather than merit.
The project which was shelved for being economically unviable was revived by Union Minister D.V. Sadananda Gowda while he was heading the railway ministry in 2014. He wanted to bring the railway network to Kushalanagar, his wife Daty's hometown.
Sadananda Gowda did not stop at that. He wanted the train service to be extended to Madikeri, through the ghats, which would have serious environmental repercussions. The extension to Madikeri is yet to be cleared.
Work on the 85 km new line between Mysore and Kushalanagar is likely to be started from next May and would take a minimum of four years to complete.
EDITORIAL: It is not too late to scrap the Mysuru-Kushalanagar rail line as it could have serious social and environment repercussions. When traffic surveys have found that the line is not viable, there is no reason why scarce national resources should be squandered to satisfy the ego of politicians.
The second phase of the project between Kushalanagar and Madikeri could trigger serious environmental problems as the line will pass through forest areas.