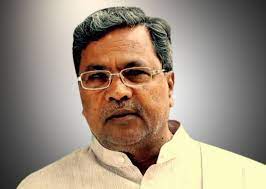 By P.T. Bopanna
If Congress leader Siddaramaiah gets elected as chief minister of Karnataka in 2023 Assembly polls, he should be 'thankful' to the egg thrown at his car by a miscreant in Kodagu (Coorg) district.
The recent 75th birthday bash of Siddaramaiah sent a strong message that he was all set to occupy the chief minister's post, thanks to a lackluster performance by the BJP government headed by Bommai.
Siddaramaiah's show of strength brought Union home minister Amit Shah scurrying to Bangalore to patch up with Lingayat strongman Yediyurappa whom he had dumped in the doghouse a year ago.
The Kuruba leader Siddaramaiah, who was energized by the massive crowds at his birthday bash, took off on an unofficial poll campaign, leaving his party rival D.K. Shivakumar sulking.
The incident involving the 'egg missile' came as a 'godsend' for Siddaramaiah as it gave a huge traction to his campaign, making national headlines.
While the miscreant who threw the egg claimed that he was a Congressman, it did not help matters because his photo wearing a saffron shawl, posing next to Madikeri BJP MLA Appachu Ranjan, was splashed all over the media.
As if the controversy created by the egg-throwing was not enough, another controversy was started by Virajpet BJP MLA K.G. Bopaiah, who claimed that Siddaramaiah had visited a temple in Kodagu after relishing a non-vegetarian lunch.
The MLA should know residents of Kodagu offer liquor and non-vegetarian food to their gods. Moreover, Siddaramaiah noted that nobody can question his food habits and there was no rule that one should not visit temple after eating non-veg.
As a journalist, I have had a love-hate feelings towards Siddaramaiah. While I loved his pro-poor policies as chief minister, I hated his decision to celebrate Mysuru ruler Tipu Sultan's birth anniversary, only with a political motive. This in turn, turned Kodagu into a communal tinderbox.