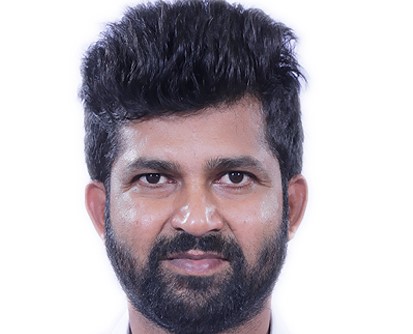 By P.T. Bopanna
Is Pratap Simha Lok Sabha member for Bengaluru-Mysore expressway? This is the impression one gets by going through the posts on Facebook. It is time the Mysuru-Kodagu Lok Sabha member stops his obsession with the expressway and pays a little attention to his constituency from where he has been elected.
The only minister in the Modi government who has performed well is Nitin Gadkari, the Union minister for road transport and highways. The credit for the Mysuru-Bengaluru expressway should ideally go to Gadkari.
But Simha is only trying to bask in reflected glory by misusing social media platform by giving the impression that he is the man behind the expressway. Only a part of his constituency comes under the expressway.
As far as the Kodagu part of his constituency is concerned, Simha has been only making 'guest appearances'. It is time he made a visit to Kodagu.
Simha can make his first halt at Gonikoppal, Kodagu's commercial capital, and the nearest major town on his way from Mysuru. Gonikoppal's bus-stand collapsed several years ago and the double engine government has not been able to build even a bus-stand. There is no wash room for people getting off the bus and they have to walk quite a distance to locate a public toilet.
With his preoccupation with the expressway, the MP may not be aware that the most serious problem faced by the coffee planters in the district is the lack of voltage to run their pump-sets.
The power supply situation in Kodagu is pathetic because the Chamundeshwari Electricity Supply Corporation (CESC) has utterly failed to manage power supply in the district. The failure of the CESC is compounded by the negligence of the Virajpet and Madikeri BJP MLAs in the modernisation of the network. The elected representatives are preoccupied with roads because of the assured 40 per cent commission.
Another major demand of the people of Kodagu has been for the establishment of a super speciality hospital because the district has poor health infrastructure.
Only last month, the Upa Lokayukta Justice K N Phaneendra directed the state government to take immediate steps to post required super specialists and ensure facilities to the Kodagu Institute of Medical Sciences and Teaching Hospital and Mother and Child Hospital in Madikeri at the earliest.
Registering a suo motu case over the grievances being faced by the public in Kodagu, Justice Phaneendra noted that patients were sent to K.R. Hospital in Mysuru and Wenlock Hospital in Mangaluru from Kodagu as there were no specialised neurologists, urologists and gastroenterologists.
In the past, Simha has worked against the aspirations of the local people by not raising his voice against the Kodagu high tension power line. He has also been lobbying for bringing railways to Kodagu, much against the wishes of the majority of people.