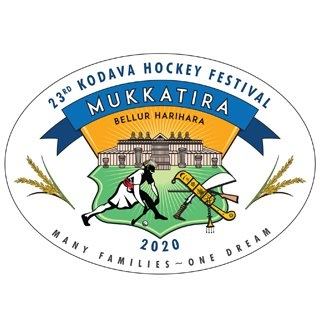 By P.T. Bopanna
For the second year in a row, the unique Kodava family hockey festival has been cancelled. While the festival was cancelled last year in the wake of unprecedented floods and landslides, this year the tournament has taken its toll to Covid-19.
In this unique tournament, members of various Coorg clans, play one another. There is no age or gender bar for participating in the matches which attract huge crowds.
The Harihara Mukkatira family has been singularly unlucky because they were supposed to host the tournament last year, but was postponed to this year following the floods.
Harihara Mukkatira family hockey association president, Mukkatira Uthaiah, told www.coorgnews.in that the 23rd Kodava Hockey Festival has been postponed from April/May 2020 to April/May, 2021. He said this decision was taken jointly by the Kodava Hockey Academy, Harihara Mukkatira family and Appachettolanda family, who would be hosting the tournament in 2022.
Uthaiah noted that the family had already invested Rs 30 lakhs towards the tournament through payment of advance to various agencies for readying the ground and construction of spectators' gallery, etc.
The concept of family hockey was conceived by a retired State Bank of India official Pandanda Kuttappa and the tournaments have been held since 1997.
More than a sport, the family hockey has become a social event, with family members cheering up their teams with gusto. There is a festive atmosphere in the air with stalls coming up near the match venues, serving delicious Coorg dishes.
In the last two decades, Kodava family hockey festival has been the only event which brought all the Kodava clans on a single platform.