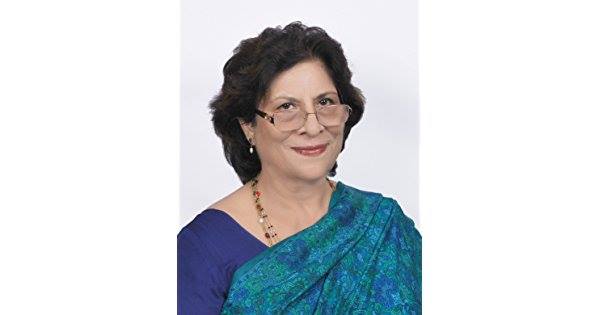 By P.T. Bopanna
Even as D. Roopa, IPS, and Rohini Sindhuri, IAS, are engaged in a catfight on Facebook, I recall with fondness my first day as a journalist which involved interviewing the beautiful Veena Sriram Rao (in picture), IAS, who was then the deputy commissioner of Kodagu (Coorg).
I had joined The Hindu newspaper as their Coorg correspondent in the early 1980s. My first assignment was to interview Veena Rao. I was initially nervous of meeting the lady. But as we got talking over a hot cup of tea in her office located in the misty Madikeri town, the district headquarters, my nervousness subsided. She gave me good copy (news).
Though Roopa and Rohini are bright officers, both have areas of grey in their functioning. While Rohini has apparently committed certain official lapses and was involved in controversies of a personal nature, Roopa, an upright officer, should not have resorted to washing the dirty linen on social media platform.
The duo must learn from the example set by Teresa Bhattacharya, the first woman chief secretary of Karnataka.
Though Achala Moulik, the eminent writer, was supposed to become the first woman chief secretary, she declined the offer because she was on a Central deputation.
Presently, Vandita Sharma is Karnataka's chief secretary. She is the fourth woman to occupy the post after Teresa Bhattacharya in 2000, Malathi Das in 2006, and K. Ratna Prabha in 2017.
The Bommai government should deal firmly with the fighting lady duo and send out a signal that social media should not be used as an arena for settling personal matters.