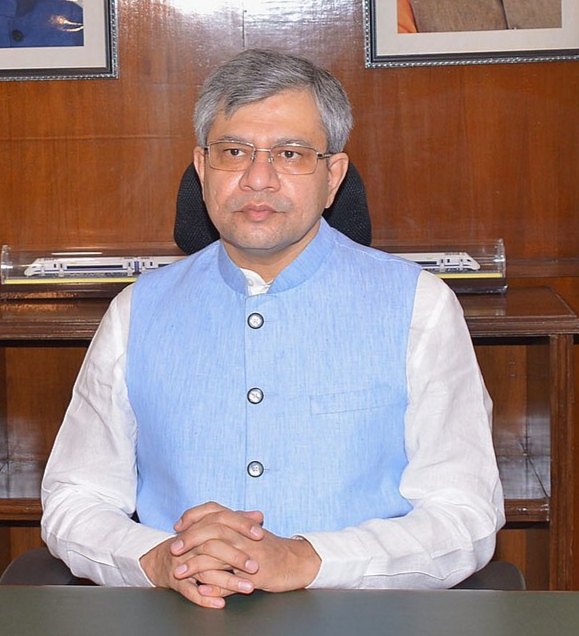 By P.T. Bopanna
The needle of suspicion is on a BJP MP from Karnataka for masterminding a new railway project from Shravanabelagola to Madikeri in Kodagu (Coorg) district in Karnataka.
Sources said the BJP Lok Sabha member who is known for pushing mega infrastructure projects for selfish reasons, is behind the new railway line connecting parts of Hassan and Kodagu districts.
The news of the new railway line has caught the public unawares because there was no popular demand for a new line in an area known for landslides.
The unexpected news of the new line has led to speculation that the MP who is known for his proximity to Union railways minister Ashwini Vaishnaw (in picture) is behind the new line. The MP keeps posting photos on social media in which he is seen posing with the railways minister.
The length of the new line is 117 km. The railways plan to link the new line with the controversial Mysuru-Kushalanagar railway line.
It may be recalled that Mysuru-Kushalanagar line which was given up earlier for being unviable, was revived when Sadananda Gowda became the railway minister. It was being speculated that he revived the line because his wife Dotty hails from a village near Kushalanagar.
The project received further fillip following the election of Pratap Simha as the Mysuru-Kodagu Lok Sabha member. It was being said that Simha was promoting the project to woo the Vokkaliga voters in the Hunsur-Periyapatna belt.
For the Shravanabelagola-Madikeri line, the techno economic survey will cost Rs 58.5 lakh, according to the Railway Board. The letter sanctioning the project was issued on May 12.  
Environmentalist Col C.P. Muthanna said: "Kodagu is well-connected to all major cities in the vicinity by road. We do not require the rail line."
The Mysore-Kushalanagar-Madikeri railway line will drastically reduce the flow of water in the main catchment area of river Cauvery which could further accentuate the dispute between Karnataka and Tamil Nadu over the sharing of Cauvery.
A few years ago, 50,000 trees were chopped in Kodagu for the high-tension power transmission line to supply power to Kerala. This was followed by three consecutive years of landslides which ripped apart parts of Kodagu, located in the Western Ghats, one of the world's biodiversity hotspots with over 5,000 flowering plants, 139 mammals, 508 birds and 179 amphibian species.
Former prime minister H.D. Deve Gowda, had said in the Rajya Sabha on March 26 that Shravanbelagola, which was a religious centre of Jainism and sees tourists from across the world, needs to be connected to places like Madikeri by train. "Remember Madikeri has no rail connectivity because of its challenging hilly terrain and there has been no convincing attempt to connect it by train," he added.