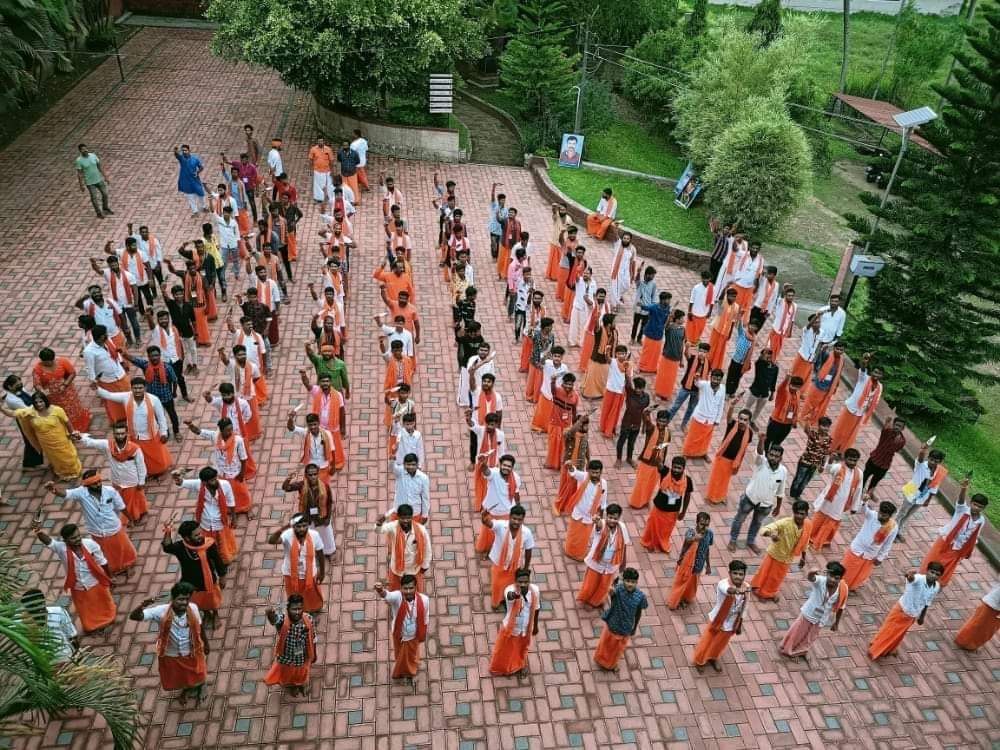 By P.T. Bopanna
Bajrang Dal, a Sangh Parivar outfit, has blackened the image of the peace-loving people of Kodagu (Coorg) in Karnataka by holding an arms training camp at a private school. The Kodavas (Coorgs) worship arms and attach lot of sanctity to the use of firearms.
The camp was held at Sai Shankar School in Ponnampet where Bajarang volunteers wielded 'trishuls' (tridents) and were imparted training in the use of airguns.
Kodagu superintendent of police M.A. Aiyappa, who also hails from Kodagu, was quoted as saying: "There was no (weapons) training at the camp. Like every year, the VHP and Bajrang Dal held a camp for their workers. They organised it with permission from the school."
He added: "The use of airguns came to our attention through social media. No permission is needed to buy or use airguns under the Arms Act and the Arms Rules."
The Kodagu deputy director of public instruction, Vedamurthy, said that the private school had not sought permission to allow the camp on its compound. "We are issuing a notice to the school. Further investigation will follow after we receive their reply," he added.
It is said the participants in the camp were not students of the school but youths from several parts of the state.
Meanwhile, Leader of the Opposition Siddaramaiah has demanded the arrest of Bajrang Dal leaders for providing arms training. He remarked: "Do we have Home Minister or Education Minister? Is the Government still alive?"
The people of Kodagu should stay away from the militant fringe of the Sangh Parivar who could pose a threat to the firearms exemption privilege being enjoyed by the Kodavas and Jamma-holders.