By P.T. Bopanna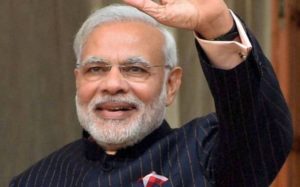 Though Coorg is a BJP fortress, the Modi government has been an unmitigated disaster for Coorg, especially the planters. The steep fall in the price of pepper, triggered reportedly by the alleged involvement of the son of a top BJP leader, could reduce the vote share of the BJP in the Coorg segment of the Kodagu-Mysuru constituency in the Lok Sabha polls.
While the coffee and pepper prices of have crashed, the fall in the price of pepper below Rs 300 a kg from the highs of Rs 700 a year ago, has been attributed to the wrong policy of the Modi-led BJP government at the Centre.
Former chief minister and Congress leader Siddaramaiah had blamed the son of a top BJP leader for the import of pepper from Vietnam which had affected the Indian growers. 
It is said the India-Sri Lanka Free Trade Agreement (ISLFTA) signed in 2016-17 by the BJP government had brought down the prices of various cash crops like tea and pepper.
Reports said the Agriculture Produce Market Committee premises at Gonikoppal in Kodagu (Coorg) district was used to adulterate cheap contaminated pepper imported from Vietnam with premium quality pepper grown locally to make a killing in the market.
The reports said a couple of Bengaluru-based firms were importing huge quantities of pepper contaminated with high pesticide residue from Vietnam, routed through Sri Lanka to save on customs duty as India has signed a free trade agreement with Sri Lanka.
The issue has taken a political colour with the local Congress leaders alleging that the office-bearers of the APMC, controlled by the BJP, were hand-in-glove with the traders. The BJP has hit back saying that the Congress was trying to gain political mileage from the issue.
The scam has impacted on the price of pepper being produced in Kodagu which has nose-dived in the recent months.
The demonetisation imposed by prime minister Modi also affected the coffee industry as workers in the coffee estates had to go without wages because of the restrictions on withdrawing cash from banks.
It is said though the BJP's vote bank is intact, the 'floating' voters could stay away from the saffron party which is being blamed for the pepper fiasco. While the prevailing price of coffee is merely sufficient to cover the cost of cultivation, the loss suffered on account of the crash in the price of pepper has raised the hackles of the planters.