Karnataka's principal chief conservator of forests G. V. Sugur has maintained that forest cover in Kodagu has increased, contrary to the perception that forests have been "disappearing" in the ecologically sensitive areas in the Western Ghats.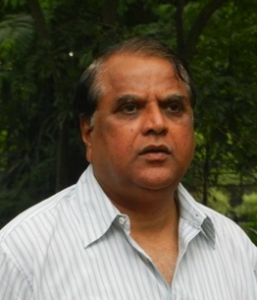 In an exclusive interview to the news portal www.www.coorgnews.in, Sugur (in picture), the head of the forests in Karnataka, stated that his claim of the increase in forest cover was based on scientific studies, including the study of satellite imagery.
Referring to the 'state of forest' report of 2005 published by Forest Survey of lndia, the forest chief said: "At page 89 records total tree cover for Kodagu as 3024 sq km,  that is 74.72% of geographical area. And the Forest Survey of lndia report for 2013 puts this figure at 3339 sq km (81.40 %). This includes tree cover on private lands. "If these figures are not reliable, someone should produce counter proof. Forest conservation has been a victim of such subjective and sweeping statements. Let us discuss and debate on facts," he added.
Sugur clarified that the forest cover includes besides the 40 per cent notified forests in Kodagu, other areas like private estates, bane lands, and similar such holdings.
The forest chief pointed out that contrary to popular perception that forests have vanished, the situation has "stabilised" in the last couple of decades, not only in Kodagu, but entire Karnataka.
He admitted that at the micro level, there could have been denudation of trees, but at the macro level, both wildlife and tree cover has increased. "Forests are not disappearing and the situation is not alarming. We have been successful in our conservation efforts mainly because of the support extended by the people who are keen to protect their cultural heritage," he noted.