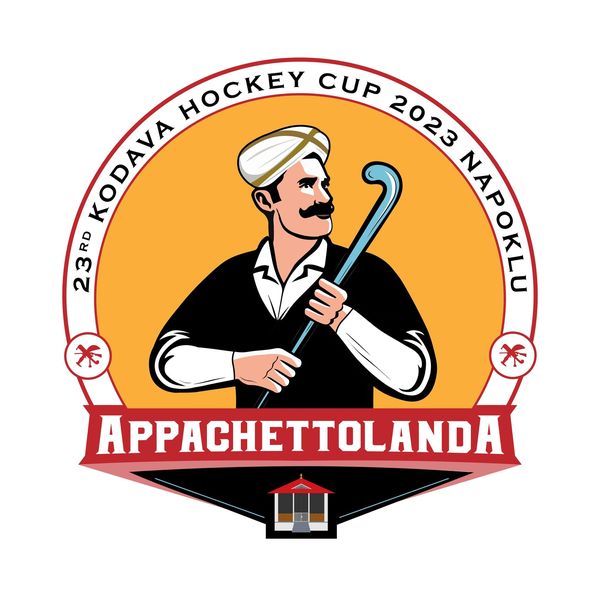 By Shrividya Somanna
After a successful run for about 22 years, Kodagu's (Coorg) biggest hockey tournament is back with its 23rd edition with even more vigour. It will be hosted by Appachettolanda family. This biggest platform will add value to over 5000 players, a perfect blend of young, old hockey stalwarts and budding talents plus sports lovers who are expected to participate in it.
The tournament will be held in Napoklu town in Kodagu district from March 18 to April 9, 2023. It will be the biggest ever Kodava hockey festival, opening with an exhibition match between India Junior XI and Karnataka Men's XI, and scheduled to be inaugurated by the Chief Minister of Karnataka, Basavaraj Bommai.
This Kodava family hockey festival first started in 1997 and was organised by the Pandanda family under the leadership of Pandanda Kuttappa (Kuttani). Now, for the first time, a record 336 teams will compete in the show. The last hockey tournament hosted by Kulletira family had broken the 'Limca Book of Records' for the highest number of team participation. The 2018 Kulletira Cup Hockey saw participation from 329 Kodava families.
It is learnt that one of the key missions of Appachettolanda Hockey Fest include hand-picking at least 24 budding hockey talents during the tournament with assistance from Hockey Coorg and Hockey Karnataka Mission National squad. The event will also give due focus to green and waste management.
It is also proposed to bring back grass fields as initiated by International Hockey bodies towards the close of the tournament, and 2% of the funds raised will go towards the health care centers for the aged in Kodagu. Also, another 2% of the funds will be contributed to the orphanages in Kodagu.
Centering on the idea of branding and sponsorship opportunities, the team has also invested digitally to promote and reach a wider audience.
The Kodava family hockey tournament is happening after a gap of four years, as it was interrupted by the landslides and the pandemic. Hopefully, the excitement and enthusiasm to watch this event on bamboo bleachers will only grows bigger in size.
To know more about the history of Kodava family hockey, check out the link below:
Family Hockey