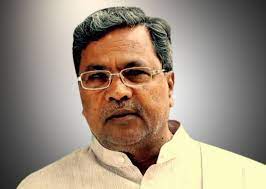 By P.T. Bopanna
Instead of inducting young talent, the Siddaramaiah-led Congress government in Karnataka has opted for same old faces to deliver on its promise of freebies.
When the focus should have been on improving governance, the Congress party has gone to ridiculous extent to give representation to various communities and groups. In a bizarre development, N.S. Boseraju, who is not a member of legislature, has been inducted.
The Congress bosses seem to be a fossilized lot and not aware that India is experiencing a demographic widow of opportunity with the largest ever adolescent and youth population.
Fortunately for Congress, in this election, many young talented people have been elected to the Assembly, but they seem to have been bypassed in favour of Congress big daddies like Boseraju.
To name a few emerging talent in Congress, Nayana Motamma, a graduate of National Law School of India University, and a corporate lawyer, has been elected from Mudigere SC constituency.
Darshan Puttannaiah, a tech entrepreneur, who had been living in the United States for last 20 years, has been elected from Melukote constituency with the support of the Congress.
Pradeep Eshwar, a young educationist from Chikkaballpur who defeated BJP's most powerful minister Dr K. Sudhakar, could have been inducted into the ministry.
The most tragic part of the whole ministry making exercise was the exclusion of two young leaders from Kodagu (Coorg) who breached the BJP fortress which was earlier thought to be impregnable. A.S. Ponnanna, former additional advocate general was elected from Virajpet and Dr Mantar Gowda won from Madikeri.
Both the Congress candidates were supported by traditional BJP voters as they thought that the sitting BJP MLAs were not performing. Since both the two winners have been sidelined by the Congress leadership, Congress will find it difficult to win the Kodagu-Mysuru Lok Sabha seat next year.
By filling up all the 34 available slots in the ministry, there is hardly any scope for taking remedial action. The Congress has lost its plot this time.