By P.T. Bopanna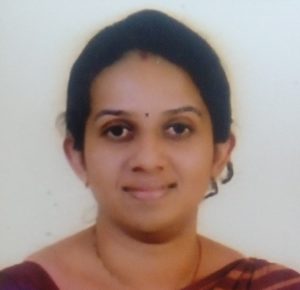 Even though major highways linking Kodagu are yet to be opened for heavy vehicles after they were damaged by landslides, Kodagu deputy commissioner P.I. Sreevidya (in picture) has been inviting tourists to visit the landlocked hill station.
The way the deputy commissioner's office has been releasing publicity material on a daily basis, there is a growing impression that Sreevidya has been turning the whole exercise of rehabilitation into a photo opportunity.
Seems Sreevidya has got her priorities mixed up. Even before the victims of the landslides are rehabilitated, she is preoccupied with issues that could wait till normalcy is restored in the district.
Initially the DC took a leadership role in the rescue of people affected by floods and landslides and won laurels from the public. After she began getting more positive coverage, the publicity bug seems to have caught her.
While the lady superintendent of police Dr Suman D. Pennekar did a professional job in the rescue operations, there was hardly any recognition for the SP in the publicity material put out by the district administration.   
Instead of concentrating mainly on rehabilitating the landslide victims, the DC was preoccupied with other controversial issues. Most of the villagers in the affected areas are yet to have access to roads and drinking water. This exercise should have been the priority.
The most controversial decision taken by the DC was intended to benefit the timber lobby – relaxing a ban on the movement of silver oak trees.
Major highways in the district are yet to open for heavy vehicles, including public transport bus service. The roads barred for heavy vehicles include the Madikeri-Mangaluru highway, Madikeri-Somwarpet highway and the Perambadi-Virajpet highway.
The latest controversial decision is the invitation to the tourists to visit the Abbey Falls, even though the road is yet to open for heavy vehicles. Where was the need for inviting tourists when major roads are closed for heavy traffic.
The priority of the DC should have been to clean up the mess in the tourism sector. Thousands of homestays, mostly belonging to persons from outside the state, are still operating without registration.
And many resorts and homestays have been built illegally on hilltops with swimming pools which was the major cause for the landslide.
The DC should clean up the mess in the tourism sector before venturing to invite tourists to visit the district.