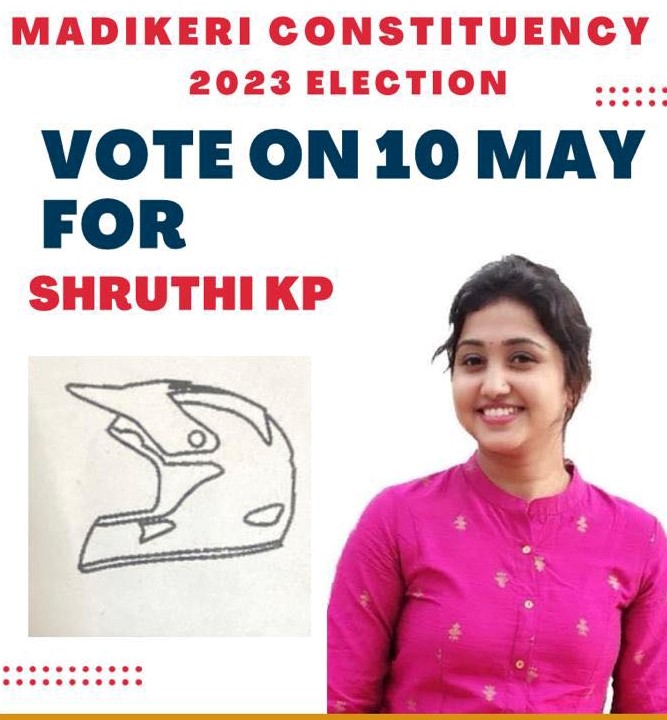 By P.T. Bopanna
The Assembly election this time from Kodagu in Karnataka is going to be fought between sitting BJP MLAs who have almost become permanent fixtures in the Virajpet and Madikeri constituencies, and two 'freshers' from Congress who stand a good chance of trouncing their opponents.
The sitting MLAs – Appachu Ranjan from Madikeri constituency, and K.G. Bopaiah from Virajpet constituency, have been getting elected for several terms now because they have developed a winning package.
Taking advantage of the fact that Kodagu has a good chunk of voters from Kodavas (Coorgs) and Arebashe Gowda communities, the two BJP MLAs have devised a strategy which involves Gowdas voting for Appachu Ranjan, a Kodava, in Madikeri constituency, and Kodavas voting for Bopaiah, an Arebashe Gowda, in Virajpet.
For the first time, this "buy one and get one free" strategy offered by the BJP is not going to work because two 'freshsers' have been fielded by the Congress – A.S. Ponnanna from Virajpet constituency and Dr Mantar Gowda from Madikeri.
Both Ponnanna and Mantar belong to political families. They are not only young, but have deep pockets to take on the enormous money power of the sitting BJP MLAs. What is more, both are highly educated and able to connect with young voters.
The sitting BJP MLAs had neglected their constituencies. The strategy of the Virajpet MLA was to take up road works in the constituency when the elections are round the corner to impress the voters. The MLA spent rest of the time attending functions, rather than taking up developmental works. The MLA supported various lobbies which ensured there was cash flow to him and his supporters.
For the first time, their lack of accountability has been questioned by the Congress candidates.
This has prompted the BJP MLAs' alleged supporters to plant fake news on social media that Tipu statue would be built in Kodagu if Congress is voted to power. Such desperate actions on the part of the BJP is going to boomerang on them as voters can see through their game.
Among the freshers in the fray are Kuluvanda Shruthi (in picture), a BA graduate and a resident of Madikeri, who is contesting as an independent from Madikeri constituency. She said: "My primary intention is to motivate youngsters especially women to actively participate in what is going around."