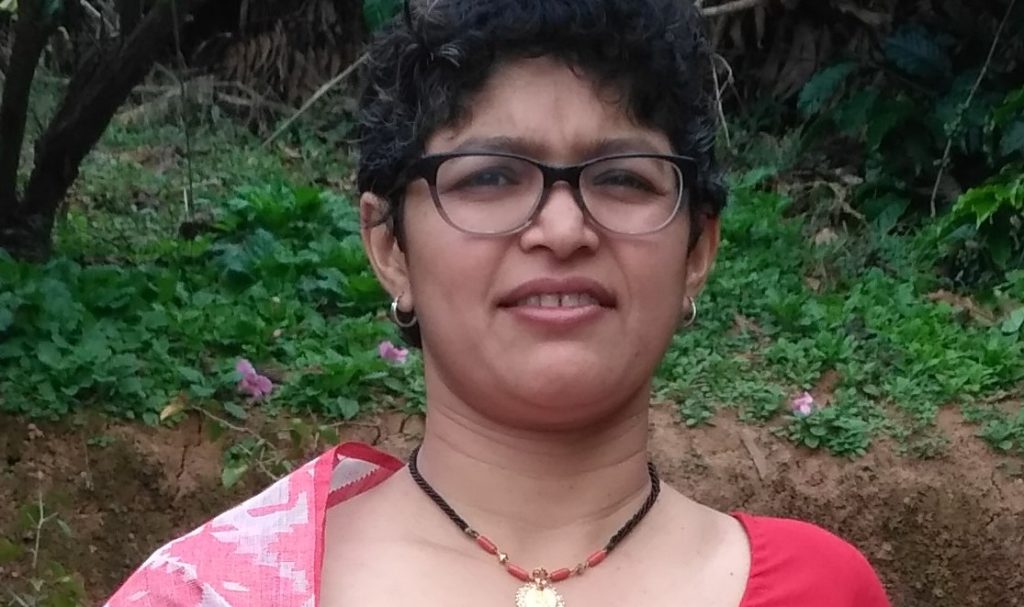 By P.T. Bopanna
The Election Commission has hurt the religious sentiments of the Kodavas (Coorgs) by banning the serving of liquor at weddings in view of the election to the Karnataka assembly on May 10.
Those issuing such orders should appreciate the fact that Kodavas are ancestor worshippers which involves offering of liquor to gods.
Fulbright scholar Professor Sowmya Dechamma (in picture) who teaches at the Centre for Comparative Literature, University of Hyderabad, which includes Kodava performative culture, has written on the role of liquor in Kodava rituals.
Dechamma who anchored the book 'Are Kodavas (Coorgs) Hindus?' a seminal work on Kodava religion, has written: "In caste Hindu practices, although some castes do eat meat and savour liquor, offering them to gods is not done since such offerings are considered to be essentially impure. Neither do caste Hindus eat meat or have liquor during any of their festivals, unlike Kodavas. Some do, but not on the main day of the festival."
The ban on liquor was imposed by the Excise Department on the orders of the State Election Commission.
In the past elections, such ban was not imposed. In previous elections, ban was not imposed, but a fee of Rs 11,500 was levied by the excise department. The ban came into effect on April 11.
In the chapter Are Kodavas Hindus?, Dechamma has stated: "Among the Kodavas, the relationship between ancestors and the living is direct, unmediated by anyone. Our ancestors are as much a part of us as we are part of them. It is only in the last two decades or so that in a few Kodava houses of nuclear families one sees a separate room for Hindu gods. None of the older houses or ancestral homes has such a room set apart for prayer to gods. On the other hand, the ainmanes or ancestral homes of Kodavas have a kanni kombare, a room set apart as sacred to their ancestors, to pray and make ritual offerings to them. Also to be noted is the fact that Kodavas make animal sacrifices and liquor offerings to spirits such as Kulika, and to their ancestors in the usual meedi offerings. They offer whatever they have for their meal that day to their ancestors – from pork to vegetables to water to liquor. This does not fall under the rigid notions of 'purity' and 'pollution' that defines Hinduism and its caste practices."
Kodavas are a unique community who are exempted under the Arms Act for possessing firearms without license.