In a setback for the Kodagu politicians who had started a disinformation campaign against the Kasturirangan committee report on conserving the Western Ghats, a state-level expert committee which visited Kodagu recently to gather opinion on the report, has sought three months time from the government to enable the local  people to understand the pros and cons of the report.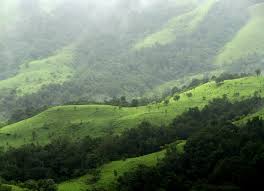 It may be recalled that the Kodagu politicians, apparently at the instance of the timber lobby, had misled the coffee planters that the report would place restrictions on them and sought to reject the report without any discussion. It was obvious from the beginning that the timber lobby was against the report because it would have hurt their interests, like timber smuggling, sand mining, quarrying, etc.
The ire of the politicians was so much against the report that they went to the extent of attacking a district forest officer at the recent meeting where the experts had gathered to collect opinion on the report.
The team has expressed the view that the report should be translated into the local language and made available to people in the Ecologically Sensitive Areas (ESA). This process needs three months time as the report needs to be discussed at the Gram Sabha level.
The team comprising Brijesh Kumar Deekshit and Vipin Singh have forwarded their report to Karnataka Biodiversity Board Chairperson R N M Sahay, who heads the state-level committee to gather opinion on implementing the Kasturirangan report.
 Via
http://www.deccanherald.com/content/446699/panel-seeks-3-months-collect.html