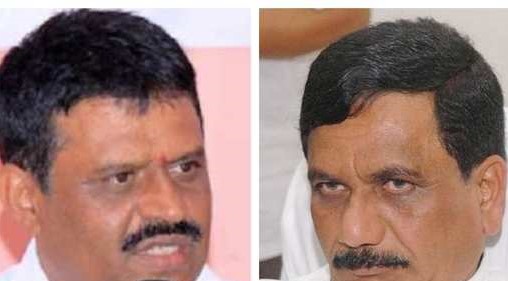 By P.T. Bopanna
Kodagu MLAs K.G Bopaiah and Appachu Ranjan are unlikely to be considered for ticket by the BJP to contest in the forthcoming election to the Karnataka Legislative Assembly in the wake of an order passed against them by the National Green Tribunal (NGT).
In an order dated December 13, a bench of the NGT, led by chairperson Justice Adarsh Kumar Goel, had set a three-month deadline for taking action against the sitting BJP MLAs for threatening forest officers and taking up a road construction activity in Pushpagiri Wildlife Sanctuary of the Western Ghats.
The NGT had ordered that the issue may be finalised by a joint committee comprising the Chief Secretary of Karnataka and the Regional Officer of the Ministry of Environment, Forest and Climate Change.
The incident dates back to 2008 when the construction activity was taken up inside the sanctuary without getting the necessary permissions, especially clearance from the forest department. The matter reached the Supreme Court after retired air marshal Nanda Cariappa moved a petition.
The apex court set up a Central Empowered Committee (CEC).The CEC submitted a report in 2012 stating that the construction was "not only in violation of the laws of the land but also amounted to contempt" of the apex court orders.

The committee report rejected the argument of Bopaiah, Appachu Ranjan and MLC S G Medappa that they had gone to the spot to "placate the agitated public".
Over 10 years after a apex court-appointed committee sought stern action against BJP MLAs Bopaiah and Appachu Ranjan and others for threatening forest officers and taking up a road construction activity in Pushpagiri Wildlife Sanctuary, the NGT remitted the case to the state government.

In a blatant violation of the law, the Kodagu district administration, backed by the two Kodagu MLAs, and supported by local villagers attempted to lay a road through the Pushpagiri reserve forest, amid opposition from Karnataka forest officials.
The controversial road is a seven km stretch between Madikeri and Subramanya near Mangalore in Dakshina Kannada district. Over 400 villagers from Galibeedu near Madikeri, deployed earthmovers to make the road. Their contention was that the road would shorten the distance between Kodagu and Subramanya.
In a mockery of justice, the villagers were provided 'police protection' to form the road by the district administration, headed by the then Deputy Commissioner Baldev Krishna.
The top district officials, including the Superintendent of Police, went to the extent of publicly humiliating forest official Anil Rathan who protested against the road being formed through the reserve forest.