By P.T. Bopanna
I always pay a lot of attention to the cover page of my books. I know it for a fact that an attractive cover page helps in the marketing of the book.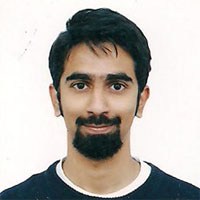 Invariably, I seek the help of my young friend Franz Mendonsa (in picture) for designing my books.
This time too, Franz helped me in designing the cover page of my book 'Are Kodavas (Coorg) Hindus?'.
Hailing from Mangaluru, Franz has a Master's in Entertainment Technology from the world-renowned Carnegie Mellon University.
Franz had stayed with us for a month while studying engineering at the BMS College of Engineering in Bengaluru. Now he is a top-notch entertainment technology professional in the United States and works on the Star Wars franchise.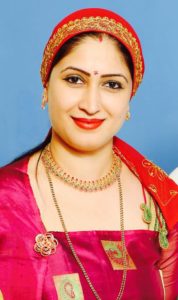 Since Coorg is synonymous with its beautiful women, I wanted to feature someone who is not just beautiful, but reflected the contemporary image of a Kodava woman. I did not think twice before asking Areyada Shruthi Ponanna (in picture), an entrepreneur, to share her picture, which she readily agreed.
The feedback I have received is that the cover page is one of the USPs of my book. As an author, I am convinced that the content of the book should be as good as the cover.