By P.T. Bopanna
My association with Coorg jewellery started way back in 2006 when I was putting together my first book 'Discover Coorg'.
I had visited writer C.P. Belliappa's home (Home Estate!) in Kodagu (Coorg) in Karnataka to discuss about my book project. The book was targeted at first time visitors to Coorg. The tourism boom in Coorg was in its infancy. Belliappa, who was already an author, wrote the foreword for my first book. The title of the foreword was 'Coorg For the First Time Visitor'.
During the discussion, Belliappa's wife, Aruna, suggested that I feature a write-up on Kodava (Coorg) jewellery. I acted on Aruna's suggestion and included a brief piece on the unique jewellery of Coorg.
Subsequently, I add a jewellery section in my recipes website www.coorgrecipes.com, started in 2006.
In 2012, I hived the jewellery section from the recipes site and started an exclusive Coorg jewellery website. Chindamada Arati Monappa, textile designer, contributed part of the content for the jewellery site. Besides jewellery, the website has sections for Coorg sari, men's costume and accessories. There is a section devoted to Coorg wedding which is a colourful affair and an occasion that allows women an opportunity to show off their saris and jewellery.
As an extension to my jewellery website, I started a Coorg jewellery page on Facebook. The page is popular and followed by over 3,500 people.
An interesting aspect of some of the Coorg jewellery is that they are hollow and lac is filled inside to give them a sturdy appearance. The repousse work commonly used in Coorg jewellery, uses a small quantity of metal, beaten to paper thinness, to convey an impression of weight and solidity, and a three-dimensional effect.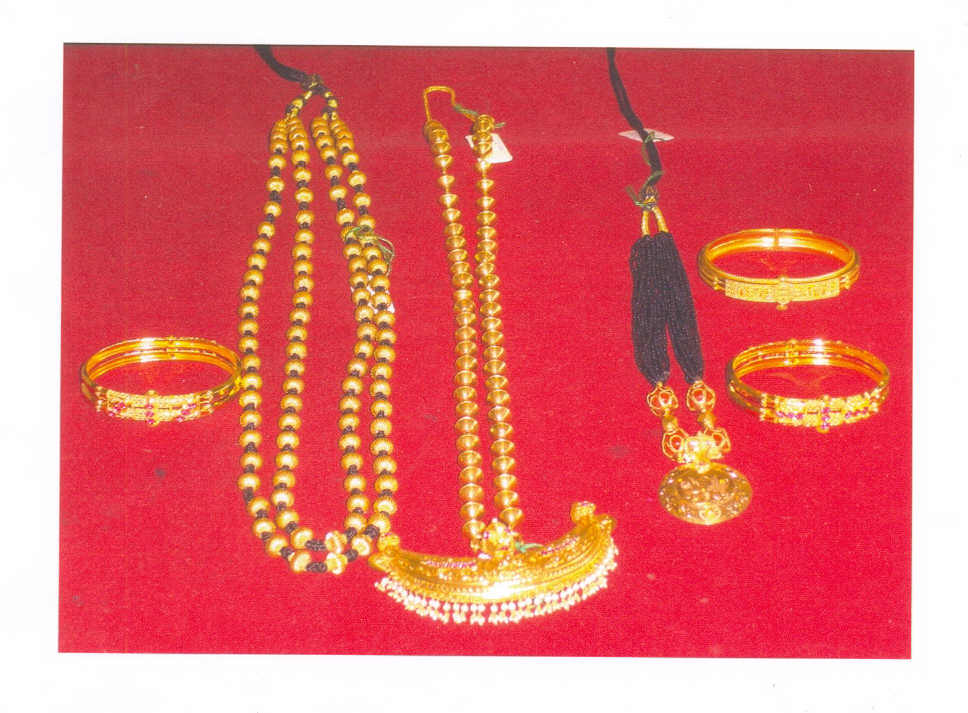 To take the Coorg jewellery to the next level, I planned early in 2020 to make a video. I had almost got the project ready when the coronavirus pandemic broke out. I almost decided to shelve the project.
Then it occurred to me that I should approach Dr Dechu Puliyanda who lives in Southern California to take the project forward.
Dr Dechu had done a video on Kodava Puthari harvest festival in 2019. The event and the video were covered by me on my digital platforms. Dr Dechu is well networked in Southern California and knows most of the Kodavas (Coorgs) living there.
When I wrote to Dr Dechu about the project, she readily agreed to do the project. I asked her to use the content provided by Arati Monappa on my jewellery site for the script.
However, Dr Dechu broad-based the script to include the legendary origins of the various Kodava jewellery.
She roped in the Kodavas (Coorgs) living in Southern California to 'model' for the jewellery. Koopadira Aiyanna who is also based in the United States, offered his technical skill for the project. The video is nearly 22 minutes long. Follow the YouTube link below to watch the video: