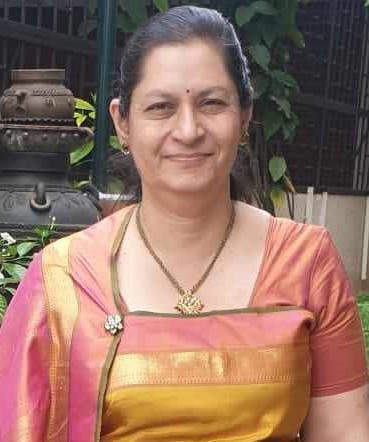 By P.T. Bopanna
At the Indian Science Parks and Business Incubator Association (ISBA) annual conference held recently at Mumbai, Gita Chengappa Chodumada (in picture), General Manager, TREC-STEP, was recognized for her over two decades of contribution to the cause of Innovation and Entrepreneurship development.
Gita, an electrical engineer from UVCE, Bangalore and an MBA, joined the Tiruchirappalli Regional Engineering College – Science and Technology Entrepreneurs Park, TREC-STEP in 1999. TREC-STEP is the country's first such organization, dedicated to the promotion of innovative technology-based start-ups and is located in the NIT, Trichy campus.
She has been trained in Technology Entrepreneurship promotion at the Haas School of Business, University of California, Berkeley, and has studied various renowned incubation eco-systems across Europe, USA, China and other parts of the globe.
Since 2018, she heads the operations of the Chennai Innovation and Technology Incubation Centre, an initiative of TREC-STEP, at Chennai. As an experienced Incubation professional she has nurtured many successful tech entrepreneurs as well as successfully managed several high impact developmental Projects in Innovation and Knowledge-based Venture promotion, partnering with the Department of Science and Technology, Govt. of India, the Atal Innovation Mission of NITI Aayog, as well as with renowned international agencies such as the World Bank, UNDP, UNIDO and the European Union. She is a serving member of National Advisory and Monitoring Committees of the Department of Science and Technology, Government of India, for Technology Entrepreneurship programmes.
Gita (thamane Codanda) is married to Chodumada Chengappa, the former CMD of BHPV Ltd., and a member of the top management of BHEL. They live in Chennai and have a son, Belliappa, a technology professional, presently based in the USA.