In a setback for Kodagu (Coorg), the Narendra Modi-led BJP government at the Centre has decided to go ahead with the 400 KV power line across Kodagu, involving the felling of 50,000 trees in the fragile Western Ghats, considered as one of the biological diversity hot-spots in the world and also a UNESCO World Heritage Site.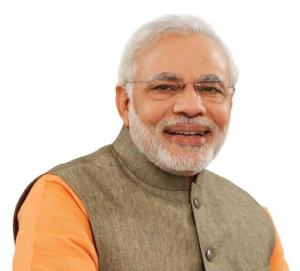 The people of Kodagu who had voted overwhelmingly for the BJP in the last Lok Sabha and Karnataka Assembly elections have been let down by the saffron party.
 The Union government's decision to go ahead with the power line project has been conveyed by the Union power minister Piyush Goyal in a letter to Mysore-Kodagu BJP Lok Sabha member Prathap Simha.
The Power Grid Corporation of India, a Union government enterprise, is drawing 400 KV transmission line from Mysore to Kozhikode in Kerala via Kodagu. Of the 210-km transmission line, work has been completed in a stretch of 155-km (92 km in Kerala and 63 km in Karnataka). The balance 54.5-km line needs to be drawn in Kodagu, through 38 km of paddy fields and across 12 km of coffee plantations. Works covering a distance of 4.5 km in reserve forests in Kodagu has been completed. The Coorg Wildlife Society and Cauvery Sene have been opposing the project.
 According to newspaper reports, in the letter, the Union power minister has stated that the project had been reviewed several times by the Supreme Court and the National Green Tribunal, and since no alternative routes or options could be figured out, the Ministry would be forced to go ahead with the project. Goyal's letter was in response to Simha's letter to him. 

Appeal to George
Expressing discontent over the letter, Coorg Wildlife Society President, Colonel C. P. Muthanna said that the Society, which has already moved the court, would now make a strong appeal before Karntaka home minister K. J. George, who was also the Kodagu district in-charge minister.
"The Power Grid Corporation has identified the longest and the most expensive route, causing the greatest ecological damage. This means – a bigger project, and bigger money. The power line could have been drawn from coast to coast, instead of this circuitous route. The district-in-charge minister should take the initiative and ensure that proper justice is done," Col.  Muthanna added.

Via 
 http://www.deccanherald.com/content/448859/power-ministry-strikes-down-karnatakas.html