By P.T. Bopanna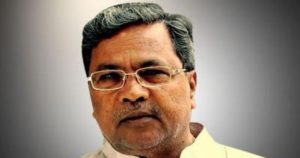 Apparently bowing to pressure from the Kerala timber lobby, the Congress government in Karnataka headed by chief minister Siddaramaiah on Wednesday decided to reject the Kasturirangan report on preserving the Western Ghats.
With a senior minister in Karnataka batting for the infamous timber lobby, there was hardly any surprise when the matter came up at the Cabinet meeting.
In an unprecedented move, the Karnataka government which in the past had requested the Union government only against declaring populated areas, agricultural land and plantation regions as ecological sensitive areas (ESA), did a dramatic U-turn and wanted the entire report to be rejected.
It may be recalled that in February this year, the Union ministry of environment and forest had sought objections from the state government on declaration of 20,668 sq km spread across 11 districts in Karnataka located in the Western Ghats range in the state as ESA. 
It is no secret the Kerala timber mafia had lobbied through the politicians in the Western Ghats area to prevent any debate on the report. So much so, that the villagers in the ESA zone were not aware till about a week ago on the restrictions that would kick in once the report was notified. Through a sustained disinformation campaign the politicians spread panic among the villagers on the dangers if the report was implemented.
For short-term gain, the political class has opposed the Kasturirangan report. This could have serious impact on the ecology of the Western Ghats. Already, the entire Kodagu district, the main catchment area of river Cauvery, has been declared as drought-hit.
A minister hailing from Kodagu who is close to the timber lobby  had issued a statement in the past that "not an inch of land in Kodagu would be declared as ecologically sensitive". In the circumstances, there was hardly any chance of the government  agreeing to the Kasturirangan report which in fact was a diluted version of the earlier Madhav Gadgil report. 
The Union government should see through the game played by politicians, including from the BJP, and take adequate measures to save the Western Ghats for posterity.