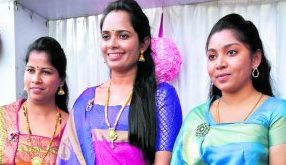 By P.T. Bopanna
There is no doubt that the Kodagu (Coorg) district administration in Karnataka headed by women officials have done an excellent job in tackling the challenge posed by the dreaded coronavirus.
While the people of Kodagu and the media have appreciated the commendable performance of the district administration, I wonder whether it was too early on the part of the district administration to indulge in 'self-praise'. That too knowing the fact that the pandemic has just made its appearance in the country in the last couple of months and it is not going away anytime soon!
So I was surprised to see a note issued by the Kodagu administration to the effect: "Kodagu district is named amongst the only 2 districts in the country which have not reported any Covid positive cases in the last 28 days after the first positive case. The same was announced during the Govt of India press release today. Great show by Team Kodagu and the people of Kodagu. Kudos. More testing times ahead. Let's move ahead in the same pace."
I do not mind if the administration had put out an internal statement for its employees to keep the morale high. But a public statement on the 'achievement'?
The district administration should bear in mind a few facts before engaging in self-praise.
The coronavirus is not going away anytime in the near future until a vaccination is developed to immunise the population. Hence the lockdown has only helped to contain the virus till the time adequate health infrastructure is put in place.
Once the lockdown is lifted on May 3, the virus will start spreading in the absence of social distancing that is in place now. Hence there is a long battle ahead and it is too early to talk of any kind of victory.
And the fact is Kodagu is such a small district with just two MLAs and a 'guest' MP. So it is easy to prevent the spread of the epidemic.
It is important to note Kodagu is one of the highest literate districts in Karnataka and the people are generally law-abiding. There was evidence of police highhandedness when the police resorted to lathi-charge to disperse people who had gone out to fetch milk and news vendors involved in distributing papers on the day when the lockdown came into effect.
However, there is no denying the fact that the district administration has done a fantastic job so far. But it is too early to claim any kind of victory.