By P.T. Bopanna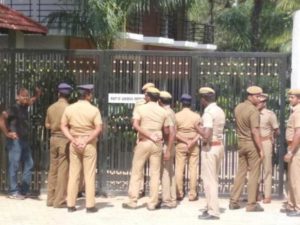 Coorg is not only the hottest tourist destination in South India, but also the most preferred place for sheltering elected representatives from being poached by political opponents. Resorts and homestays located in remote areas of Coorg, are ideal hideaways for not only political marauders, but also criminal elements.
A batch of around 20 MLAs belonging to the AIADMK owing allegiance to TTV Dhinakaran/Sasikala camp have been herded into a resort near Suntikoppa in Coorg.
The MLAs have been brought to Coorg to prevent them from being poached by the EPS-OPS groups, the present ruling AIADMK faction in Tamil Nadu.
A police team from Tamil Nadu raided the Paddington resort on Tuesday, ostensibly to verify whether the Dhinakaran MLAs were staying there. The team claimed that they had come on the look-out for Palaniappan, MLA, in connection with a case booked at the Namakkal police station. The police team left after they were told the MLA checked in on September 10 and checked out the next day.
The 19 MLAs are expected to stay on at the resort for a couple of more days before leaving for Chennai.
It may be recalled that two years ago, the Congress had shifted 76 newly elected corporators of the BBMP, Bengaluru, to five-star hotels in Coorg to prevent them from being poached by the BJP in the run-up to the mayoral election.