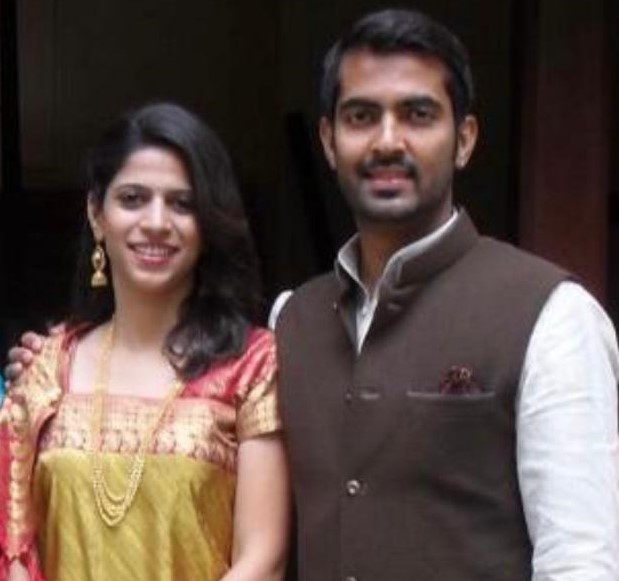 By P.T. Bopanna
While his political opponents may claim that Congress candidate from Madikeri assembly constituency, Dr Mantar Gowda is an 'outsider', the fact remains that he is the 'son-in-law' of Kodagu (Coorg).
Moreover, Mantar is the great grandson of the legendary Sakamma, a philanthropist of Somwarpet. He now lives in his ancestral home in Somwarpet.
His main challenger is the five-time sitting MLA from the BJP, Appachu Ranjan, a former minister.
Mantar's wife is Divya (in picture), daughter of Madeyanda Narendra (Narain) and Yashoda Bopanna, retired director of Karnataka SSLC Board. Divya, an engineer, is an interior designer.
Mantar hails from Arakalgud in Hassan district and is an MD in radiology. He is the son of former minister A. Manju. Interestingly, Manju is the JD (S) candidate this time for Arakalgud seat in Hassan district.
In 2021, Mantar had contested on a Congress ticket from Kodagu in the elections for the Legislative Council from the local bodies' constituency. He lost by a margin of just 100 votes.
He started his career in Congress and was president of the Hassan district Youth Congress.
Mantar has a good chance of emerging successful because the sitting MLA Appachu Ranjan has completed five terms as MLA and the people in the constituency are looking for a change.