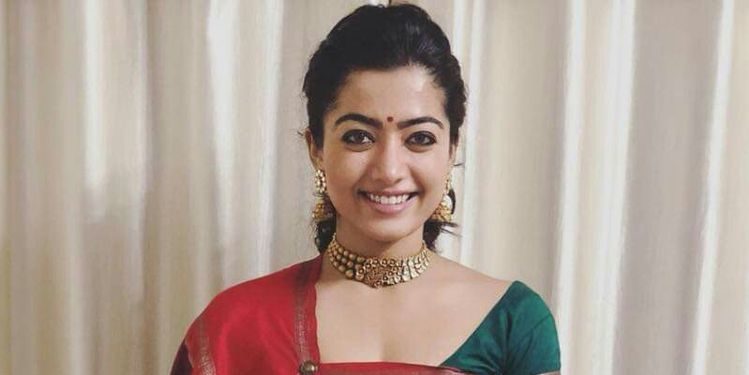 By P.T. Bopanna
Coorg-born Rashmika Mandanna, one of the top actresses from South India, has been unfairly targeted by trolls in her home state of Karnataka for failing to watch the blockbuster Kannada movie Kantara.
The trolls are upset because Rashmika made her debut in the entertainment industry with Rishab Shetty directed Kirik Party. He is also the actor-director of Kantara.
This is unfair because everyone, including Rashmika has the right to watch or not watch a movie.
Hailing from Kodagu (Coorg) myself, I am upset by the developments as vested interests are trying to give a political colour to the success of Kantara.
Unfortunately, this politicisation was triggered by Rishab Shetty himself by claiming at a news conference that Bhoota Kola tradition depicted in Kantara was part of Hindu culture.
This claim of Rishab created a storm after actor activist Chetan Kumar pointed out in a tweet: "Our Pambada/Nalike/Parawa's Bahujan traditions predate Vedic-Brahminical Hinduism. We ask that Moolnivasi cultures be shown w/truth on & off screen."
As Kodavas (Coorgs) too subscribe to tribal culture, I too take exception to the claim made by Rishab Shetty because Kodavas too worship spirits, even though Kodavas are not part of mainstream Hinduism. In recent years, Kodava culture has been saffronised due to the spread of the Hindutva ideology.
Rashmika, who has the tag of national crush of India, and debuted in Hindi through 'Goodbye' also starring Amitabh Bachchan, had won hearts with her performance and dancing skills in the Telugu blockbuster 'Pushpa –The Rise'.
Coming to Kantara, I personally do not wish to watch the movie because of the high noise levels. As a critic pointed out: "As viewers poured out of the cinema hall, many would have been tempted to check if their ear drums were still working. Such was the decibel levels of the Kannada flick Kantara – unrelentingly loud throughout, with the final scenes appearing to touch the sound barrier."
Kanataka has been criticised for its lack of gender sensitivity because parts of the film are said to be quite distasteful. A female character who is repeatedly made fun of because of her buckteeth is particularly appalling.
Kantara is also facing the charge of plagiarism after Thaikkudam Bridge, a popular Kerala-based music band claimed that the Kannada film had lifted music from one of their songs.
In the circumstances, there should be an impartial assessment of the movie Kantara, instead of using the forum of social media to indulge in bashing the critics of the film and trolling Rashmika who has won millions of hearts with her acting skills.