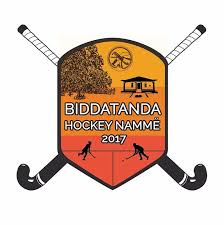 The final match of Biddatanda Cup Hockey Tournament will be played between Paradanda and Chendanda teams at Napoklu in Kodagu (Coorg) district of Karnataka on May 14 (Sunday).
The 21st edition of the Kodava family hockey festival began on April 17 with a record 301 teams participating in the matches.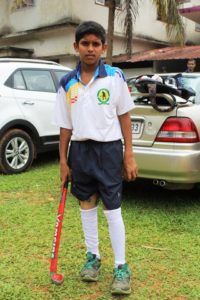 The fact that hockey was in the blood of Kodavas was proved by little champ Adarsh Kuttappa, aged 11, who played for the Maneyapanda team with his prosthetic leg. Though he lost his leg when he was small, he did not give up his hopes of playing hockey.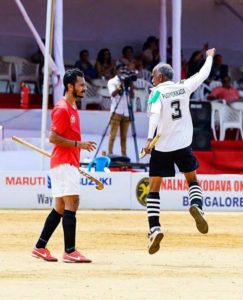 The 'Kodak moment' of the tournament was provided by the captain of the Pudiyokkada team, 60-year-old Kashi, who jumped up in joy after his team entered the quarter finals.
Another highlight was the scintillating hockey played by Olympian Nikhin Thimmaiah for his Chendanda team.  
On Friday, district superintendent of posts H. P. Sadananda issued the commemorative postal cover of Biddatanda Cup Hockey Tournament at the district head post office at Madikeri to mark the success of the Kodava hockey festival. Centenarian writer Paradanda Chengappa released the special cover. 
Though a total of 306 families registered for the hockey tournament, 301 teams took part and 1,497 goals were scored.
 It is not easy to predict the winner of the finals. Both Paradanda and Chendanda have played brilliant hockey in the tournament.