By P.T. Bopanna
The era of 'Teen Deviyan' has come to an abrupt end in Kodagu (Coorg). Of course, this has nothing to do with Dev Anand's 1965 film where he romances three heroines.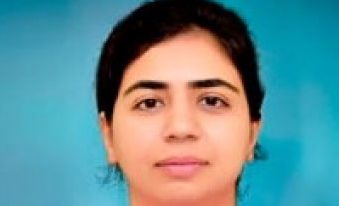 Kodagu in Karnataka has had the rare distinction of having three consecutive women deputy commissioners heading the district, known for its tourism industry and homestays.
Charulata Somal (in picture), who had taken over early this year as DC of Kodagu, has been abruptly transferred, before she could complete her tenure. Normally, IAS officers are not disturbed for two years in their postings.
Somal, who had previously worked as CEO of Kodagu Zilla Panchayat, did not have any serious complaints against her for the government to abruptly shift her as the DC of Raichur.
The previous DC Annies Joy, who served the district in one of the critical moments during the pandemic, went on leave of absence to join her husband who had been posted as first secretary in the Indian Embassy at Washington.
Prior to Annies Joy, P.I. Sreevidya was the DC. Sreevidya's premature transfer led to a lot of speculation as it was done when she was engaged in the critical task of rehabilitation of landslide victims. It was being said there was political interference from politicians, especially the then district in-charge minister Sa Ra Mahesh.
On the plus side, all the three women DCs were top performers. While Sreevidya led from the front during the landslides, Annies did a good job of controlling the pandemic in the district. Somal was a dynamic official who was always on the move across the district and was very visible to the public.
Dr B.C. Satheesha has been posted as the new DC of Kodagu.