By P.T. Bopanna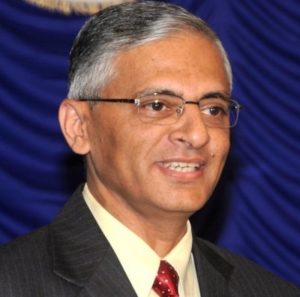 The Modi government which initially tried to block the appointment of Justice A.S. Bopanna (in picture), has finally cleared his name for appointment as judge of the Supreme Court after the Supreme Court collegium overruled the Union government's objections.
Justice Ajjikuttira Somaiah Bopanna is the first judge from Kodagu (Coorg) to be elevated to the Supreme Court. His late father A.N. Somaiah was an MLC.
The name of justice Bopanna was earlier returned by the Modi government to the SC collegium citing seniority and representation of regions as the reasons.
However, the government had to yield after the collegium reiterated its recommendation to elevate justice Bopanna to the apex court, observing that nothing adverse has been found regarding their competence, conduct or integrity. Justice Bopanna, whose parent high court is Karnataka, is currently the Gauhati High Court Chief Justice following his appointment in October, 2018.
The appointment notification is expected either on Wednesday evening or on Thursday morning once the President signs their warrant of appointment.
Fifty-nine-year-old Justice Bopanna enrolled as an advocate in 1984 and practised in civil, constitutional, company, service and labour matters in the Karnataka High Court as well as in the civil and labour courts. He worked as additional Central government standing counsel from 1999 to 2005.
Justice Bopanna hails from a family of coffee planters and politicians.