By C.P. Belliappa (in picture)
I agree with most of P.T. Bopanna's observations in his article titled – 'Was Kodagu better off under the British' (http://www.coorgnews.in/forumissues/independence-kodagu-coorg-better-off-british/)
However, I take strong exception to his statement '…a couple of self-serving politicians succeeded in merging Kodagu with Karnataka'. He is obviously referring to my father C.M. Poonacha, who was the chief minister, as a 'self-serving' politician.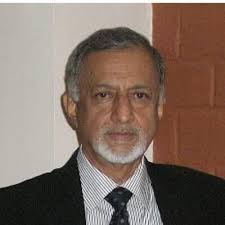 Merger issue has been discussed ad nauseum, but what surprises me is that even some of the well-informed, including senior journalist P.T. Bopanna (PTB), think that merger of Coorg with the then Vishal Mysore State was the handiwork of one 'self-serving' politician, namely, C.M. Poonacha (CMP). 
They are either not aware of the details of the parliament sanctified States Reorganization Commission (SRC), or wish to live in denial of the history and basis for States Reorganization. 
In accordance with the SRC's report, The States Reorganization Act was passed in 1956, and nearly 600 states in India were rationalized and reorganized into 14 states and 5 UTs on linguistic basis.  Further, the 7th Amendment to the Constitution abolished the Part A, B, C, and D states. 
PTB is silent about the 565 princely states (Part B states) that were not only merged to form larger states but their rulers lost their kingdoms, thrones and crowns!  Were these royals given a choice? Did they have a choice? Except for J&K, is there a single princely state which is retained as a State?
With the advent of the internet, documents and details pertaining to States Reorganization are easily accessible.  Those interested should read these documents before making loose and seriously flawed comments.
Jawaharlal Nehru's statement that merger will be in accordance with the wishes of the people was misunderstood by many as an offer for a referendum.  He was only soft-peddling.  Referendum was not held in any part of India.  When Nehru spoke about the wishes of the people he meant the elected members of the Assembly. 
Everyone in Coorg, including CMP and his colleagues were aware that merger would dilute Coorg.  They tried their best to prevent it.  I have mentioned this in my book – Nuggets from Coorg History.  Merger has hurt Coorg, and it is a no-brainer.  Sadly, there was no choice.  Well, another choice was offered – if not Karnataka, merge with Kerala, since Malayalam was the second most popular language!
Merger was unavoidable and was inevitable.   CMP was a member of the Constituent Assembly that drafted the Constitution of India and is a signatory to this document.  He was committed to following the Constitution in its letter and spirit.  States Reorganization was in national interest. It was one of the major exercises undertaken by the newly independent country.  
Coorg government's task was to make sure of smooth transition in accordance with an Act passed in the Parliament.   On 6th of December 1955, the Coorg Assembly met for the last time.  All the 24 members spoke.  22 members voted in favour of merger including 5 members of the Thakadi Party led by P.I. Belliappa.  However, even if all the 24 members had voted against, it is not as if merger would have been averted.  It was only ratification.  Central government would have passed suitable legislation to ensure merger.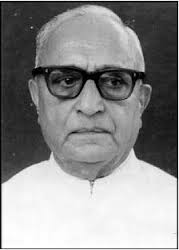 P.T. Bopanna's insinuation regarding C.M. Poonacha's (in picture) integrity is highly condemnable.  My father, a bright student, gave up his studies at the age of 20 to join the freedom movement.  He risked his future and personal safety.  He was imprisoned 4 times and was subjected to solitary confinement and torture.  Still PTB brands him self-serving!  CMP rose to occupy several important positions purely because of his integrity and commitment to the nation.
In 1959, Jawaharlal Nehru and Lal Bahadur Shastri who was the Commerce Minister at the time, hand-picked CMP to be the Chairman of State Trading Corporation of India (STC).  STC was a very important organization which monitored the entire foreign trade of the country and corruption was slowly creeping in.   CMP was selected for the post out of all the other available candidates in the country because of his integrity so that things could be set right in STC.  
Again, Lal Bahadur Shastri, as PM, took CMP into his cabinet in December 1965.  However, barely two weeks later Shastri died in Russia.   Indira Gandhi who became the PM, retained CMP in her ministry and after the 1967 general elections he was appointed as the Minister for Railways.  He also served as governor of Madhya Pradesh and Orissa.  If he was self-serving he had ample opportunities to 'serve' himself!
Perhaps PTB believes that CMP rose to all these positions as a reward for merging Coorg with Karnataka – a quid pro quo!  This only reflects the prejudice that exists.
I would like to pose the following questions to P.T. Bopanna:
How could Coorg have retained its statehood despite its minuscule area, low population, and Kannada being universally used in administration and in educational institutions?  Financial viability was not a criterion.
Who could have achieved this feat?  C.M. Poonacha tried this initially but was soon told that the demand would only encourage other provinces to make similar claims.  No one wanted chaos during that sensitive period in the newly formed nation.
PTB says in his book that had Pandiyanda I. Belliappa been the chief minister he would have prevented the merger.  P.I. Belliappa was a staunch Congressman, and had he been the CM he would have had to follow laws passed by the parliament.  Ultimately, despite his quitting Congress, Belliappa voted for merger.  Why did the Thakadi tilt?
PTB also laments that had Field Marshall Cariappa not been 'sent away' to Australia in 1954 as the High Commissioner (he makes it sound like a punishment posting!), merger would have been prevented.   Field Marshall did write a letter to President Rajendra Prasad but it was as late as in July 1956.  The proposal for Coorg being a part of a Kannada speaking State was in the public domain since 1930s.   Rajendra Prasad very politely replied that Coorg was too small a state with too thin a population to aspire to be an independent state.
Another point mentioned by PTB is that Himachal Pradesh (HP), which was also a Part 'C' State, was given statehood.  This was because the area of HP stands at 55673 Sq. Kms as against Coorg's 4102 Sq. Kms.  Population of HP would have been around 35 Lakhs in 1956 as against 2.25 of Coorg's.
Merger of Coorg was primarily opposed by Kodavas.  The population of Kodavas in 1956 would have been around one lakh.  India's population at the time was around 35 crores. The Central Government was not going to jeopardize States Reorganization to please one lakh souls. 
There is no need for me defend anyone.  Facts are available for those who wish to know the details. Many try to score brownie points by misinterpreting the events that took place between 1947 and 1956.  Free comments should be substantiated with hard facts and unbiased analysis.