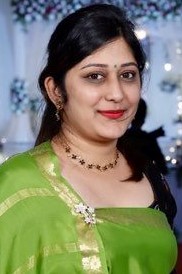 By P.T. Bopanna
Though Facebook was conceived by a man (Mark Zuckerberg), it sometimes behaves like a woman. Facebook seems to suffer from severe mood swings. Apologies to women because I sound misogynistic, though I am not!
I have had a love-hate relationship with Facebook. With over 30,000 followers on various pages and groups of Facebook, catering mainly to people of Kodagu (Coorg), I am a familiar figure in the microscopic Kodagu community on Facebook. So much so I am sometimes known as 'Facebook Bopanna'.
The bad news first. My news website has been blocked by Facebook over two years ago and I cannot share the link of my site on this social media platform. This happened after Modi's new digital media rules came into effect.
Taking advantage of the rules, people close to a former deputy commissioner of Kodagu, Annies Joy, complained to Facebook against my series of reports on the concretization of Raja Seat at Madikeri, where she deployed bulldozers. And supporters of previous Virajpet MLA also complained when I wrote about his shenanigans.
For a change, Facebook has been courting me of late, apparently by releasing loads of Dopamine, a feel-good hormone, unlike the earlier feel-bad hormones.
I have a dozen pages on Facebook. Most of them are extensions to my seven websites. One of the pages is coorgjewellery.in which has nearly 5,000 followers. I normally post the photo of a woman dressed in Kodava sari every week. The number of viewers of the page ranges from 2,000 to 3,000 on an average.
But my latest post (in picture) has attracted over 90,000 viewers and 680 likes. This figure is mindboggling. Not that I am happy with the photo going viral. My idea of starting the page was to cater to the small community in Kodagu, not for prying eyes.
Apparently the Facebook algorithm has been tweaked on my jewellery page to reach more people. I will be happy only when the traffic is diverted to my website www.coorgjewellery.in.